5 Reasons Why Your District Should Embrace Eleyo's Program Management Software
– February 22, 2017
After years of using the same systems and outdated processes to manage your enrichment programs, your district is ready to make a positive change. Choosing a program management software solution is a big decision that affects staff and families, as well as your district's reputation. While you know this change will be exciting and valuable, switching over to a new way of running your operation can be stressful.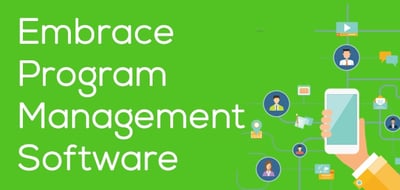 Eleyo alleviates the stress of embracing new technology. With features designed to make life easier and take your program to the next level, this is one transition that you won't regret.
Here are 5 reasons to embrace a change for your enrichment program:
Stay Connected. Program management software allows real-time monitoring of activities including registration and payments. Staff stays connected to what is happening as it happens, empowering them to manage programs with speed, agility, and control.
Online Registration. Families will thank you for adopting online registration as much as your staff will. Parents and staff can easily search classes, times, and calendars. A catalog of helpful information is at users' fingertips so they can help themselves at their own convenience, freeing up your staff to focus less on data entry and customer service calls, and more on the quality of your program.
Reporting Tools. Tracking and analyzing data is critical for any program. Your district should be no exception. When information isn't stored in one centralized place, gathering data and pulling it into an accurate report is a time consuming and messy process that your staff surely will not miss. With the click of a button, conveniently pull and customize reports to get a detailed view of data that will help you run a healthy program. Easy reporting capabilities will get you in the habit of reviewing critical indicators like class attendance, accounts receivable, and other important financial information.
Family Account Management. The families that your program serves are top priority. Parents shouldn't have to wait for your busy staff to return a call or email. With Eleyo, families have control over their own accounts, vastly reducing the need to place a call into the office. From paying bills to adding family members, self-service empowers families to keep up with their accounts and stay on top of their busy schedules.
Course Promotion. Your staff spends months planning the details of each season's program. When registration season comes, it's time to make all that effort worthwhile by promoting your enrichment program and making sure each course has a full roster. Why not let your biggest fans help? Eleyo allows link sharing via social media channels. When someone registers for a course, they can easily share a link with their friends by email, Facebook, Twitter, or Google+.
These are just some of the features that will get you and your staff excited for new program management technology. Eleyo's incredible support team is here to help you explore the benefits of program management software every step of the way!