Eliminate The Labor Of Paper Payment Processing
– January 17, 2017
Paper payment processing used to be an unavoidable cost of doing business. When you send out paper invoices and await return payment in the mail, there are both up front and hidden expenses. The costs of postage, check cashing fees, and labor to open envelopes and credit accounts add up.
In addition to all of the hassles you could avoid, some consider the practice a frivolous cost. Now, thanks to smart technology, electronic payments collected through a fully integrated system are billed and processed automatically, doing away with all of the high-detail and labor-intensive steps.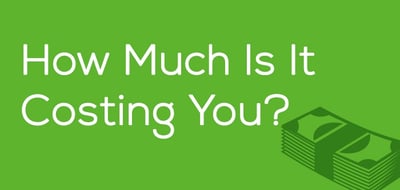 Modernizing your payment processing procedures has other inherent benefits. Moving away from an invoice-to-pay process and adopting an electronic billing system will address the challenges of collecting checks:
Backups – Imagine if something happened to your registrar's records. With cloud-based bookkeeping, it's always safe.
Security – Printed invoices and paper checks create security vulnerabilities. Instead of shredding, use an online payment processing application with a secure connection.
Time and effort – Old fashioned ledgers are not searchable like digital records. With a user-friendly accounting system, parents and staff can quickly find all the payment info they need.
Bulk –Storing financial records uses up valuable office space that could be better utilized as a meeting space or for storing enrichment materials.
Errors – Even the most diligent clerks know that manual data entry presents an opportunity for mistakes and should be eliminated from the workflow as much as possible.
Paper checks were once the most reliable solution for secure payments. Now that technology has paved the way for reliable automatic transactions, we realize how starkly inefficient it is to manually process checks. Even in cases where parents settle accounts well in advance, such as tuition-based preschool, there is no need to wait for your district to process a check.
Make your life easier: get in touch.