Save Time And Money With Program Management Software For Your Preschool
– December 20, 2016
Your walls may be decorated with ABC's and 123's, but your preschool is as serious a business as any. When you are running a child care facility, you have responsibilities to many people. Parents rely on you for providing a safe and engaging place to bring their children, and your employees depend on you for job security. So, you may be wondering if it is worth the effort to convert your preschool over to a computerized system. Going digital offers many benefits to both you and your stakeholders, which is why this is well worth serious consideration.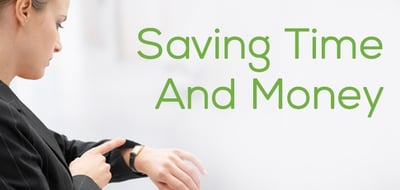 Using a single tool makes all the difference when reworking your customer service and back-office procedures. Some early efforts at going digital merely replaced paper procedures with computer files, but program management software for preschool is different. Once you combine individual processes into one application, operational efficiencies and performance are instantly multiplied.
When you use one application for everything, the system retains all of the information you need and eliminates opportunities for clerical errors. Consider how many times your staff writes or types the same information when enrolling a child, scheduling them into classes, taking attendance, billing for services, and issuing receipts. Even a well-planned workflow with steps cannot work as efficiently as a program that carries out multiple tasks using the same bank of info.
Program management software for preschool delivers features that cuts costs and better meets your needs:
Online program scheduling- If you have moved from a paper calendar to a web calendar, you have had a taste of how well smart tech fits into your workflow. The benefits of a centrally located schedule far outweigh the burden of entering existing registries into the new program. Register children in real-time from any computer and stop putting parents on hold while you locate the right page in the registry. With a web-based schedule, your registrations are safely backed up to the program's server and cannot be lost.
Self-service for parents is an assurance of comprehensive program management software for preschool. Go with a solution that has the capability for parents to manage their child's account with their own secure logins. Busy parents will appreciate the flexibility of scheduling and paying for services without picking up the phone. And in turn, this will notably reduce the amount of calls to customer service.
Automatic billing benefits are twofold; it's practical for clients, and it contributes to your bottom line. For instance, its automated cycles are essentially a hands-off approach to billing and collecting tuition; payment systems automatically send a notification when a payment is declined; and its settings can be customized to work with your existing tuition structures and to accommodate divided families. Then there are part-time enrollments, tuition breaks, separated billing, or other bill adjustments that are just as easy to apply.
A user-friendly dashboard saves time- The program management software has been refined based on feedback from real childcare providers, and is designed with intuitive menus that pull any info you want right up front. With mobile capabilities, staff is not tethered to the front desk and can get more done in less time.
Long term benefits - You will notice the convenience of a hassle-free workplace instantly; but in time, you'll come to see that automation dramatically influences the bigger picture. In addition to trimming the fat from your clerical procedures, you can evaluate your preschool objectively by using program management software for preschool. Looking back at program performance enables you to see at a glance which programs are underperforming or overstaffed. With the facts at your fingertips, you can make informed decisions for your preschool with confidence.
Web-based productivity tools have reached their golden age, now being designed more efficiently and user-friendly than ever. With the right technology, it's easy to give parents the gold-star service they expect.