Celebrities Involved in After School Programs
– December 12, 2018
Enrichment Courses, Program Management, out of school time, before and after school program, building relationships, school-age child care
There are many celebrities that are advocates for after school programs, in fact some of these celebrities started after school programs. It's always exciting to see what drives actors, actresses, musicians, athletes, etc. when they are out of the public's eye. There's a special place in our hearts for those celebrities that are champions for out of school programs or for children in general. Here are just a few.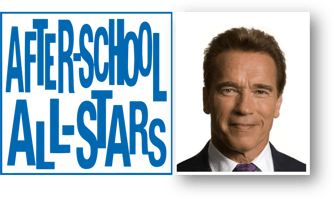 After-School All-Stars was founded by Arnold Schwarzenegger, actor and former governor of California. Schwarzenegger partnered with Danny Hernandez to start a recreation and fitness program called Inner-City Games Foundation in 1993. Ten years later, the program was changed from a recreation and fitness program to a comprehensive after school program model. It continues to draw celebrity endorsements such as Kobe Bryant and Chris Bosh, who are ambassadors for After-School All-Stars.

The Just Keep Livin Foundation was founded by Matthew McConaughey and Camilla Alves McConaughey. This program is dedicated to empowering high school students to make positive life choices. Just Keep Livin concentrates on fitness, wellness, nutrition, and service. Students gain better mind and body health, become self-reliant so they have a great start to their futures.
Internationally renowned musical artist and producer, Pharrell Williams, founded From One Hand to AnOTHER (FOHTA) in 2008 because he believes that every child can be successful if they have the right tools. FOHTA provides STEAMM programming to at-risk and low-income elementary and middle school students. In case you were wondering what the extra M stands for in STEAMM, it stands for Motivation (Science, Technology, Engineering, Arts, Mathematics, and Motivation).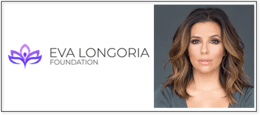 The Eva Longoria Foundation was founded by actress, Eva Longoria in 2012. The foundation works to close the gap for Latin-American female students and their communities by offering programs around STEM Education, Mentorship, Parent Engagement, and Entrepreneurship. The Eva Longoria Foundation also supports research studies that help understand Latinas' unique challenges in order to better serve an often overlooked part of our communities.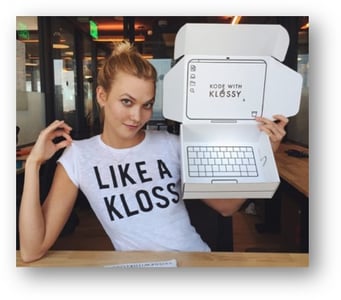 Karlie Kloss, a fashion model, decided to show that girls are not just pretty faces but that they have brains for coding. She started her own foundation, Kode with Klossy in 2015 after taking coding classes and noticing that women make up only a small portion of the tech industry. The foundation offers a free coding camp for girls in 25 different cities across the United States.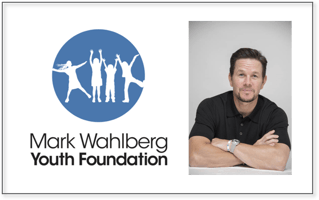 The Mark Wahlberg Youth Foundation's purpose is to help improve the quality of life for inner city children. The foundation was founded by its namesake, Mark Wahlberg and works with other foundations, such as the Boys and Girls Club. Two things that the Mark Wahlberg Youth Foundation is known for is Camp Northbound and their annual Christmas party. The foundation has donated more than $10 million and has a grant pre-application on their website just in case you were looking for extra funding for a specific project.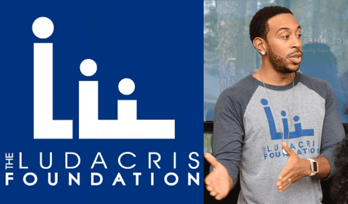 The Ludacris Foundation was started by rapper, Ludacris, in 2001 to inspire youth to live their dreams, uplift families, and foster economic development in the community. There are three pillars to The Ludacris Foundation: Leadership and Education, LudaCares, and Living Healthy Lifestyles. The Leadership and Education pillar focuses on developing leadership skills and self-confidence as well as providing access to resources to make great career choices. LudaCares focuses on serving community needs which includes hospital visits, community events, food baskets for families, etc. The Living Healthy Lifestyles pillar focuses on teaching children how to cook healthy meals, how to stay physically active, and how to swim.
If you have a local celebrity that you know would like to help children, invite them to get involved with your school-age child care program. By sharing your program with them, perhaps it will lead to more visibility for your program and it will add another advocate voice for how special and needed before and after school programs are. Sometimes, we need all the help we can get to communicate the wonderful things before and after school programs do and sometimes, we need star power to get people's attention.