Lunch is on us: Eleyo's commitment to help communities erase their lunch debt
– October 1, 2019
Registration Software, online registration
Eleyo is excited to announce Lunch is on us, a new initiative aimed at raising awareness for school lunch debt and fighting to eliminate it.
During the Lunch is on us campaign, Eleyo will work with new and existing customers to allocate a portion of the fees, they would typically spend on software, back into their community's school lunch program.
As Lunch is on us kicks off, we want to share some background on the recent school lunch debt crisis, why it's Eleyo's place to help, and what we are doing to join the fight.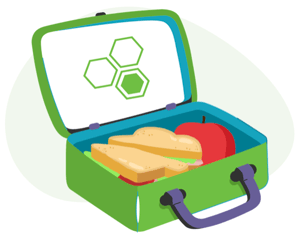 Addressing lunch debt across the nation
School lunch debt is an issue that has made national headlines recently as more communities find themselves unable to afford to feed their students. As the number of households grow who don't qualify for free lunch but can't afford lunch fees, lunch debts across the country continue to worsen. More than 75% of school districts in America experience school lunch debt, with a median debt of $2,500 per district (School Nutrition Association).
As Eleyo has grown to serve over 120 communities across the country, we've gained an understanding of the vast number of factors that contribute to building a sustainable community. Of these factors, nutrition provided to children is clearly one of the most important to community success. As the ongoing struggle to resolve the lunch debt crisis grows, we feel a deep commitment to joining the movement.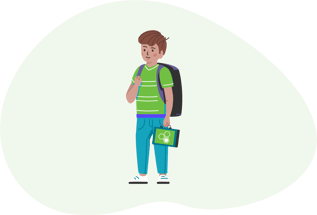 An initiative anchored in our values
Helping tackle school lunch debt is a continuation of the charity work we are already passionately involved in: Eleyo currently partners with Feeding America® to donate over 2,000 meals a year to families in need. Lunch is on us provides us with a great opportunity to continue these efforts in a new and impactful way.
Looking ahead
We are extremely excited about our Lunch is on us initiative, and the impact it can start to make across communities nationwide. With over three million families using the Eleyo platform, we know we are only getting started in finding ways we can work with communities to improve outcomes for children. It's time to get to work.

Thanks for reading about Lunch is on us. To learn more or to qualify for Lunch is on us, click the link below: