Eleyo goes to MCEA's 2017 National Community Education Conference
– October 27, 2017
The greatest minds in the community education industry convened in Minnesota, October 25 - 27, 2017 to discuss how to "Evolve, Grow, Respond" through their leadership roles. Eleyo was in attendance and witnessed first-hand the industry friendships that make this event truly successful.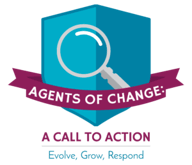 This year's theme for the MCEA Annual National Community Education Conference called leaders in the industry to be the "agents of change." The breakout sessions revolved around leadership, managing chaos at work and in our lives, as well as new requirements in child care and education. There were also many social networking events such as going on a Hindu Temple Guided Tour, Cupcakes and Yoga, and last but not least, River Rats Dueling Pianos.
Eleyo was able to review tips and tricks with some of our favorite customers and meet new people who we hope some day will be our customers too. We had eight sessions over the course of two days. We love the opportunity to be face to face with our customers and industry leaders. Thank you MCEA for allowing us to take part in the Annual National Community Education Conference!