Eleyo: Simplify Program Management December 18th Webinar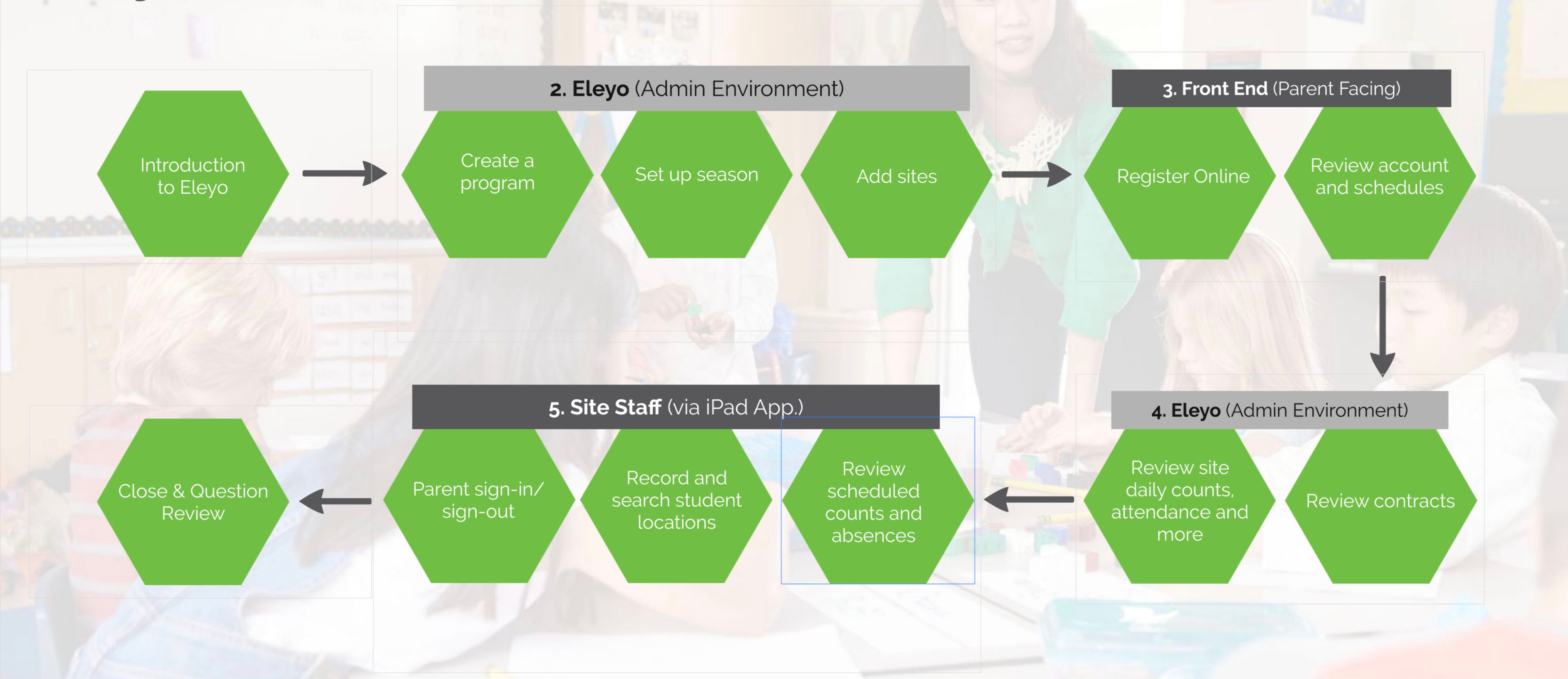 December 18th, 12:30pm CST
Before and after care programs across the country are turning to Eleyo to help simplify the registration, payment acceptance, attendance taking, and reporting process. We invite you to join us for a brief, 30-minute webinar, where we will show you how to set up a registration page, how parents register and set up payment, and how your staff can take attendance and run reports. We will also go over details such as scheduling, parent sign-in/sign-out, contracts and more.
Join us to learn why Eleyo is the preferred vendor for program management and why our customers are raving fans.
"With Eleyo it now takes parents only three minutes to register!" - Amy Frey, Minneapolis Public Schools, Minnesota
Register now!