The Registration Workbook
Updated May 12, 2020
Child care and community education industries have done well to react and adapt to the new world. But now, conversations are forming as to how programs can not only adapt, but move forward and optimize when their programs get back to full speed. It starts with your next registration season, and we're here to help.
Built for community education and child care programs, Eleyo is introducing the Registration Workbook. This interactive workbook will give you the tools necessary to organize your planning season and maximize your registration window.
Access Your Free Registration Workbook >>>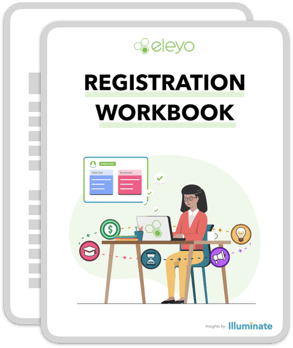 This printable PDF will guide you through a strategic registration plan. Use it to lead or simply enhance all or parts of your process. Use it to spark ideas, organize your projects and check off tasks, however it may help.
So, as you embark or continue along your registration season preparation, we hope the Registration Workbook serves as a resource — whether inspirational or organizational.
Now, let's get to work.