Eleyo's Story
Many school districts struggle with the administrative details of before and after school programs. They struggle to manage child registration, billing and reporting. And the only computer programs that support this are inefficient. These outdated programs require staff to confront parents for late fees and manually enter data and cash checks.
We knew there was a better, more efficient way to do this. As a result, Eleyo was born. Now, it's the cutting-edge software for school districts across the country.
Eleyo makes life easier for school districts and families. We do this with innovative, user-friendly
software. Our software allows users to spend less time on administrative duties and more time inspiring our youth! Access our software anywhere, anytime to easily:
- Collect registration and payment
- Provide flexible scheduling
- Report child attendance
- Manage approved pick-ups
- Automated late pickup fees
Spend less time on administrative work and more time with our youth. Make your job easier and contact us today for a free demo.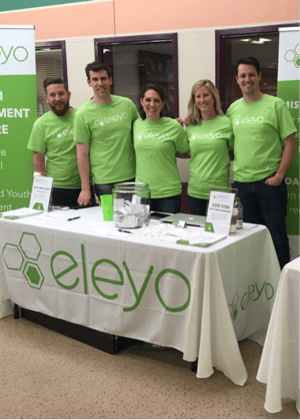 Mission
Our mission is to make life easier through innovation and technology. Our goal is to earn the right to be recommended.
Vision
To provide software solutions that enhance program management within school districts.
Values
Honesty and Integrity
We value honest and open communication, both inside our company and with our customers. We want to know what our customers think about our software and service, and we'll do everything we can to make sure they have a world-class experience.
Excellence
We release only the best products we can. That means that our software is under continual development with regular releases to add new features and fix any issues that may arise.
Customer-Focused
Our world-class support team offers live phone and email support that is customer-focused. We make sure you have the support you need. We usually respond to support requests within minutes and resolve issues quickly.
Passionate
We're passionate about making sure community leaders have the best technology available. There are many different ways districts are using our software and we enjoy helping our customers get the most out of Eleyo.
Professional
We pride ourselves on always being professional: from our first meeting, to troubleshooting issues, and providing support for our products. That means we'll always stand behind our products, and we'll always be friendly and courteous.
Charitable
We work to make life easier for those in need through a variety of charitable donations and activities.